Ever wonder how many potential clients visit your website, where they come from, and what pages they look at most?
Google Analytics is the industry leading tool to track and analyze website visitors, and it can help you answer these questions, and more.

Enabling Google Analytics to track your website is free and only takes minutes to setup. Simply follow the steps below:
STEP 1: Open a free
Google Analytics account
and click "Sign Up". 
    www.google.com/analytics/web/provision?et=&authuser=#provision/SignUp/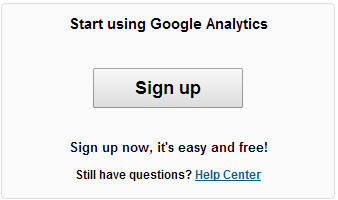 STEP 2: On the following page, create your account.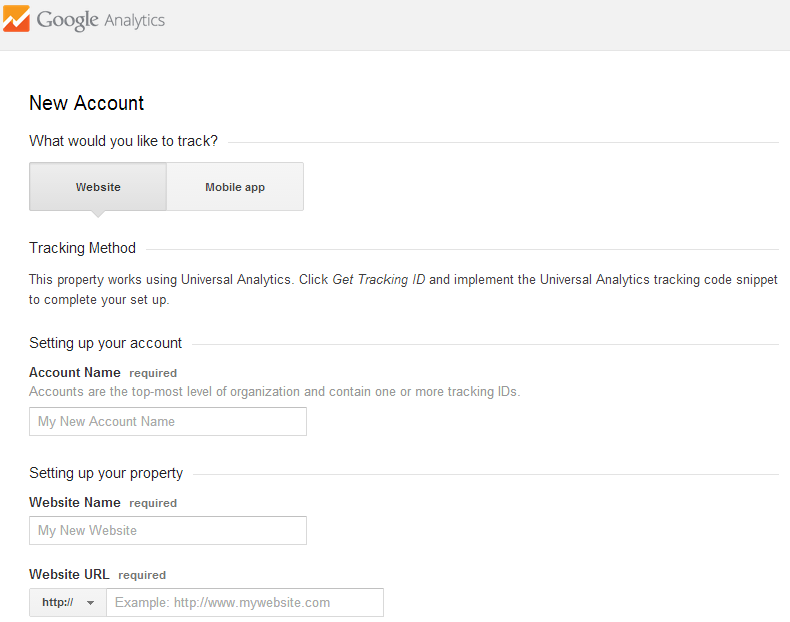 STEP 3: Adding Your Website
Once your Google account is established, go to
Google Analytics account
and "Sign In".
Confirm (again) that you want to sign up for Google Analytics (each website you add requires individual confirmation).
Enter the URL of your website and click continue. 
You will be presented with a unique tracking code.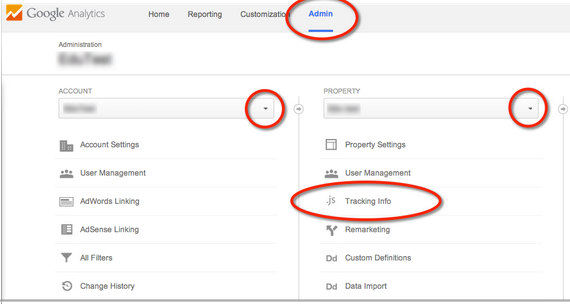 Please see Google's
Tracking Code Support Help
.
STEP 4: Entering your Code in your ESQ Website Profile
To copy the specified piece of code, highlight it with your mouse and right-click on it.
Select "Copy" from the popup menu.
STEP 5: Please log in to your ESQSites' account. 
Please
see ESQSite's 
Log In to Your Account Instructional
.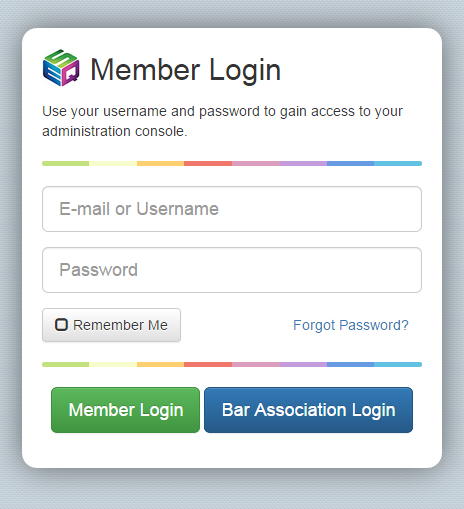 STEP 6:
Click on "Google Analytics" Icon from the Your Website area in the Dashboard
.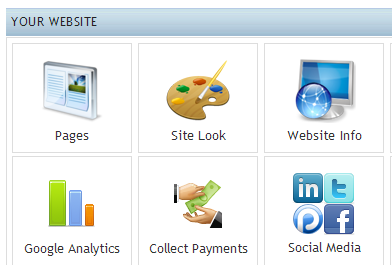 STEP 7: Paste your tracking code into the "Analytics Code" field and click "Update Settings"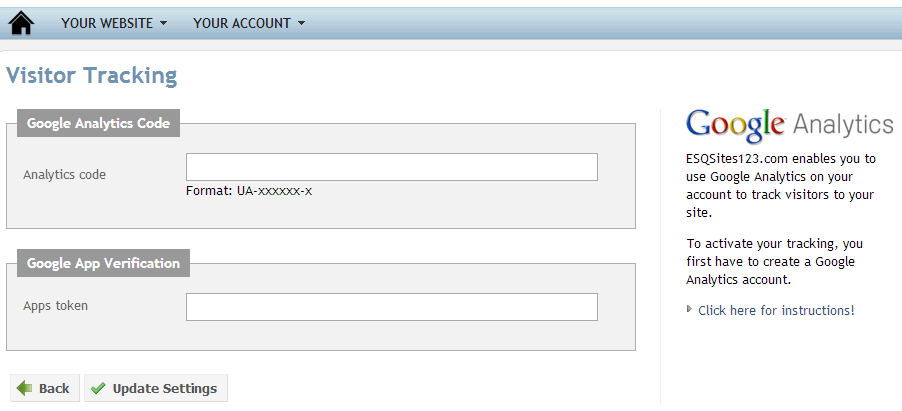 Google offers
mobile apps
 to read your website reports on the go.
STEP 8: Verify that your website is being tracked; G
o to your 
Google Analytics account
and "Sign In".
Click on your website profile. The following screen contains a table with a "Status" column.
If all went well, you should see a green check mark in this column, indicating that Google Analytics is receiving data.
From here on it will take about 24 hours for this data to be accessible in report form.  
-End of Topic-