To send and receive email using your domain name as a suffix,

 there are just a few simple steps to complete to get started.



Using your existing email account as the destination email address, you can have up to eight unique "aliases" set up using your domain name as a suffix. The advantage to this is that you can utilize a free email services, such as Google, Yahoo, or Hotmail while providing professional email addresses to your clients. Click the graphic below for more information on email forwarding using aliases.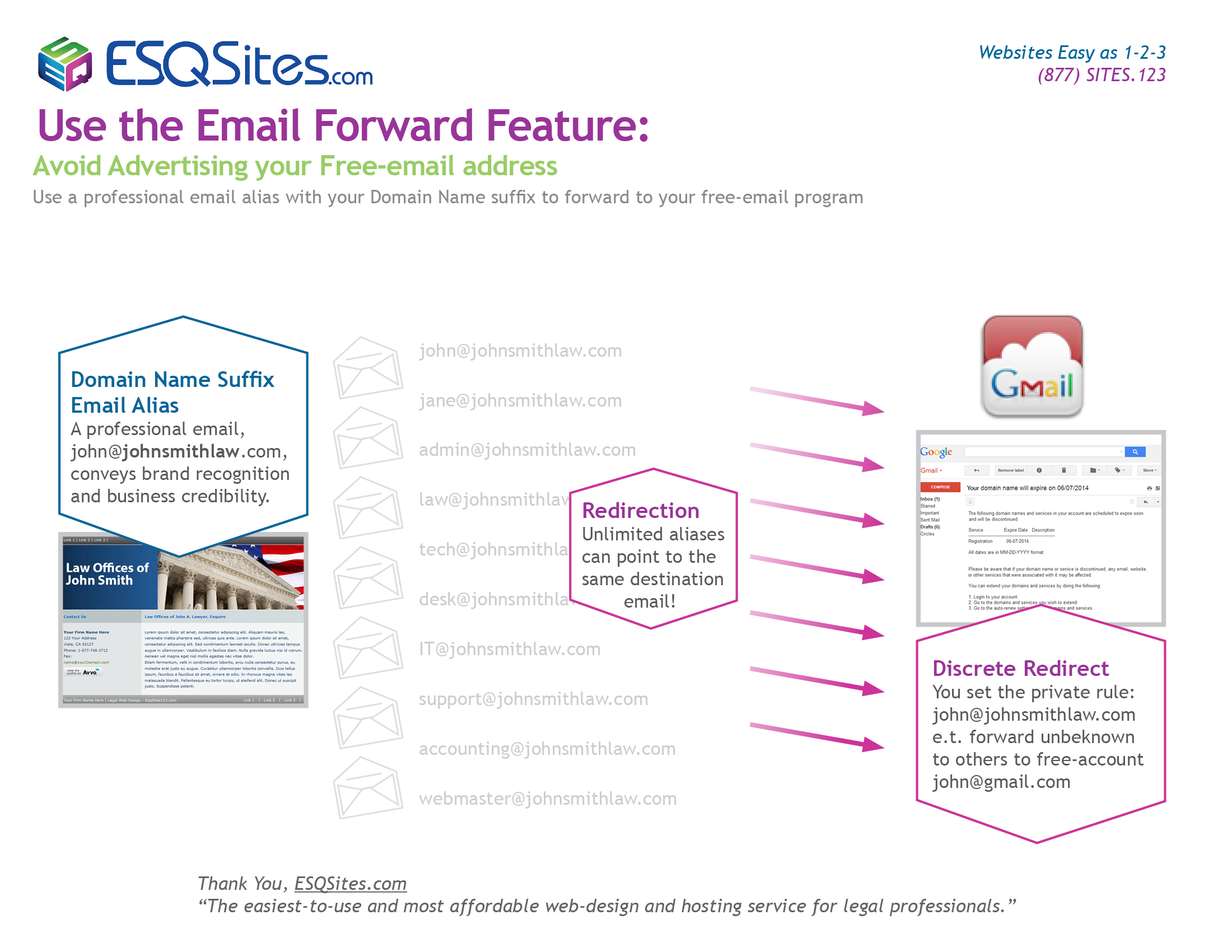 To redirect your professional Domain Name suffix emails to your personal free-email account, you will need to be logged into your account.
Once you have successfully logged in and 
you are viewing the member dashboard
, click on the "Billing Information" icon.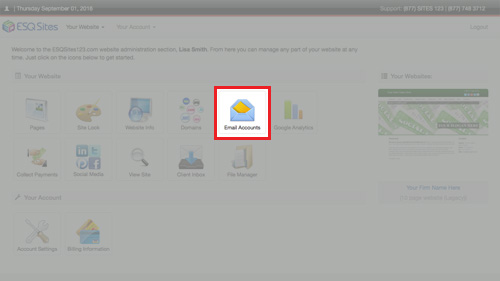 On the "Manage Email Accounts" screen, click the blue "Add Email Forward" button to add a new forwarding email address.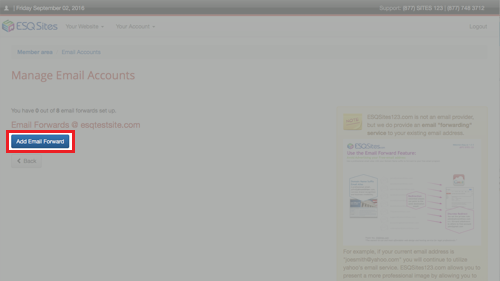 You will be taken to the "Add new email account" screen, where you can create an alias ending in your domain name as well as add the address where you wish to receive email. These "local addresses" or aliases, may include names like "info," "contact," or your name. When finished, click the green "Create Email Forward" button.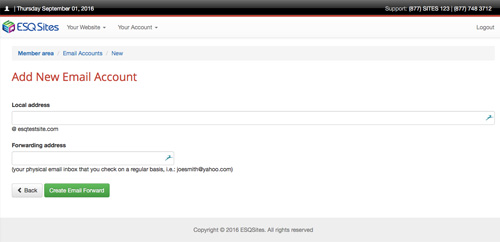 Email forwarding may take up to 24 hours to take effect. ESQSites does not retain copies/records of emails sent through email forwarding. Your current email provider maintains those records.
 
The next step you may want to take is to update the email address shown on your website with one of your new aliases. This can be done within the "Website Info" section of your dashboard. Click here for instructions.

To send email using one of the email aliases that you have created above,

you will need to be logged into your personal email account. Within your settings, navigate to and take the steps required to set up a new "send from" email address. You will need to configure your SMTP servers to send from the alias you created using ESQSites. Please contact us to obtain the required SMTP information.
Thank You for using 
ESQSites
.


"

Web design and hosting service for legal professionals

."