To apply a page format to organize your webpage content, please follow these steps:
STEP 1: You will need to log in to your account. Please
see ESQSite's 
Log In to Your Account Instructional
.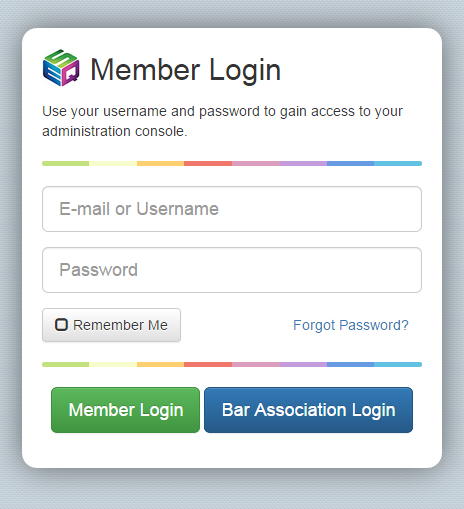 STEP 2: After successfully logging in, click on the "Pages" icon.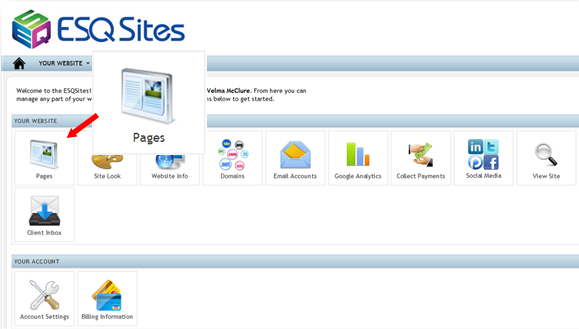 STEP 3: Next, from your "Website Pages" page title list, select the page you wish to format by clicking the "edit" icon. You can also scroll down to select the "Add A New Page Button".


STEP 4: Under the "Page Type" Heading Area, select your desired page format from the drop-down menu.

Please see ESQSites'
Available Page Fomat Types
.
STEP 5: Once you have selected your Page Type, scroll down to click on the "Save" button OR "Create Page" button and the information will be instantly updated on your site.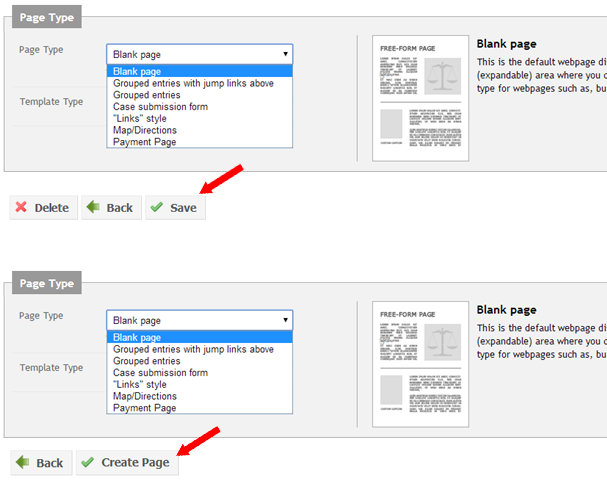 STEP 6: 
To view the newly applied page format, click on the "view site" icon from your dashboard or from the "pull down" menu as shown below.