If you would like payment history, we are happy to provide it. Please contact ESQSites

 via email or by phone: 877-SITES-123.





Customers are unable to view billing history or invoices online due to the high-level security measures we take with the information provided to us. 

Your billing information is always kept private, protected, separate and secure.



Please note, that the Billing Information page, accessed through the customer dashboard, only provides fields for viewing and updating basic credit card information.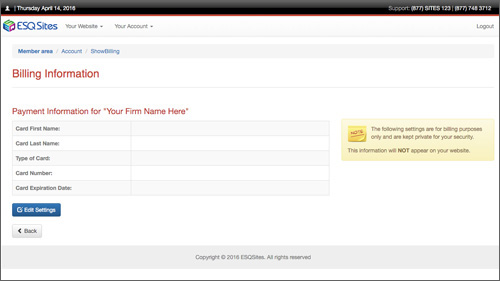 Thank You for using ESQSites.
​

"

Web design and hosting service for legal professionals

."